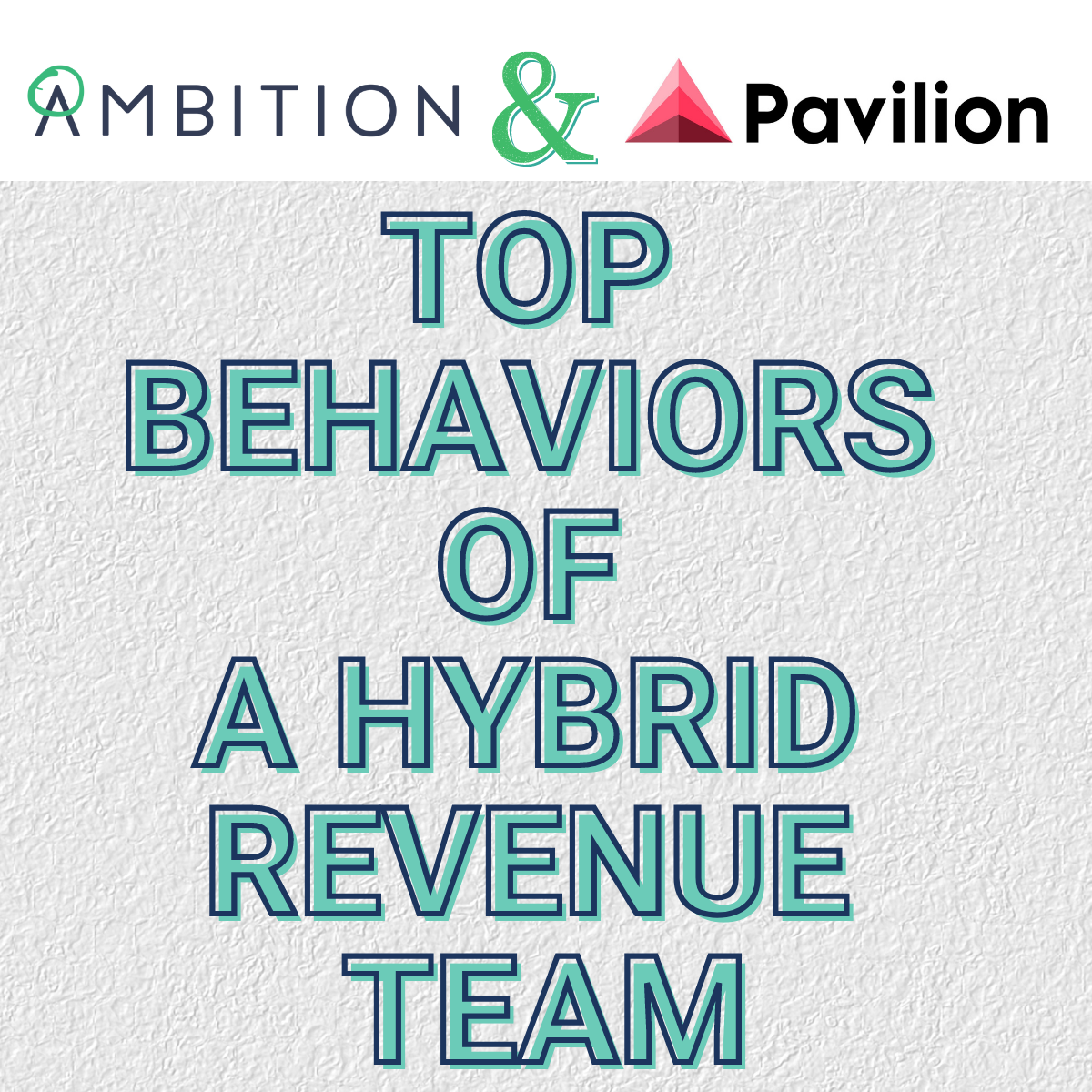 ON-DEMAND WEBINAR
Top behaviors of a hybrid revenue team
Do you know how to hire the best & keep 'em happy?
No matter the business climate, a successful team is your top asset. As the world continues to evolve and the reality of a hybrid work environment sets in, there are a few key behaviors every revenue team should practice.
In this webinar, Ambition hosts Chet Lovegren, Director of Sales Development at Pavilion; Naureen Swanson, Director of Business Development at Palo Alto Networks; and our Kelly Berg, VP of Customer Success at Ambition for a no-holds-barred discussion on hiring, retaining, and energizing the sales force of tomorrow, today.
They'll cover:
How to onboard remote or in-office workers
How to retain and attract employees (in a candidate's market)
How to keep the team accountable and engaged
How to celebrate & recognize hard work