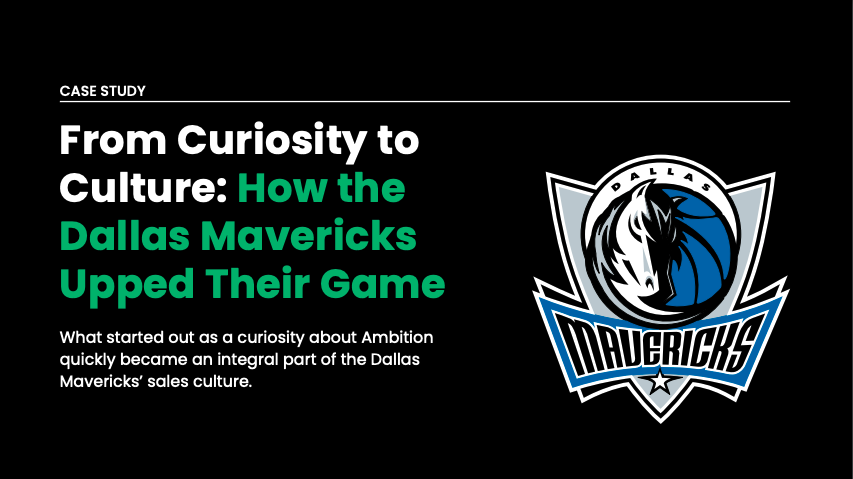 From Curiosity to Culture: How the Dallas Mavericks Upped Their Game
What started out as a curiosity about Ambition quickly became an integral part of the Dallas Mavericks' sales culture.

It's no surprise that the Dallas Mavericks has a sales team that thrives on competition. But with a single success metric that defined all sales roles, it was time to optimize processes and find a dynamic tool to grow with the team. Download this brand new case study to see how the Mavs implemented new leadership and the right tools to up their game.
In this all-new case study, you'll learn how the Mavs:
Made the shift from the "hustle score" to a fully mapped out measuring system
Optimized leadership and their tools to create a successful sales culture
Got their energy back in a remote selling world