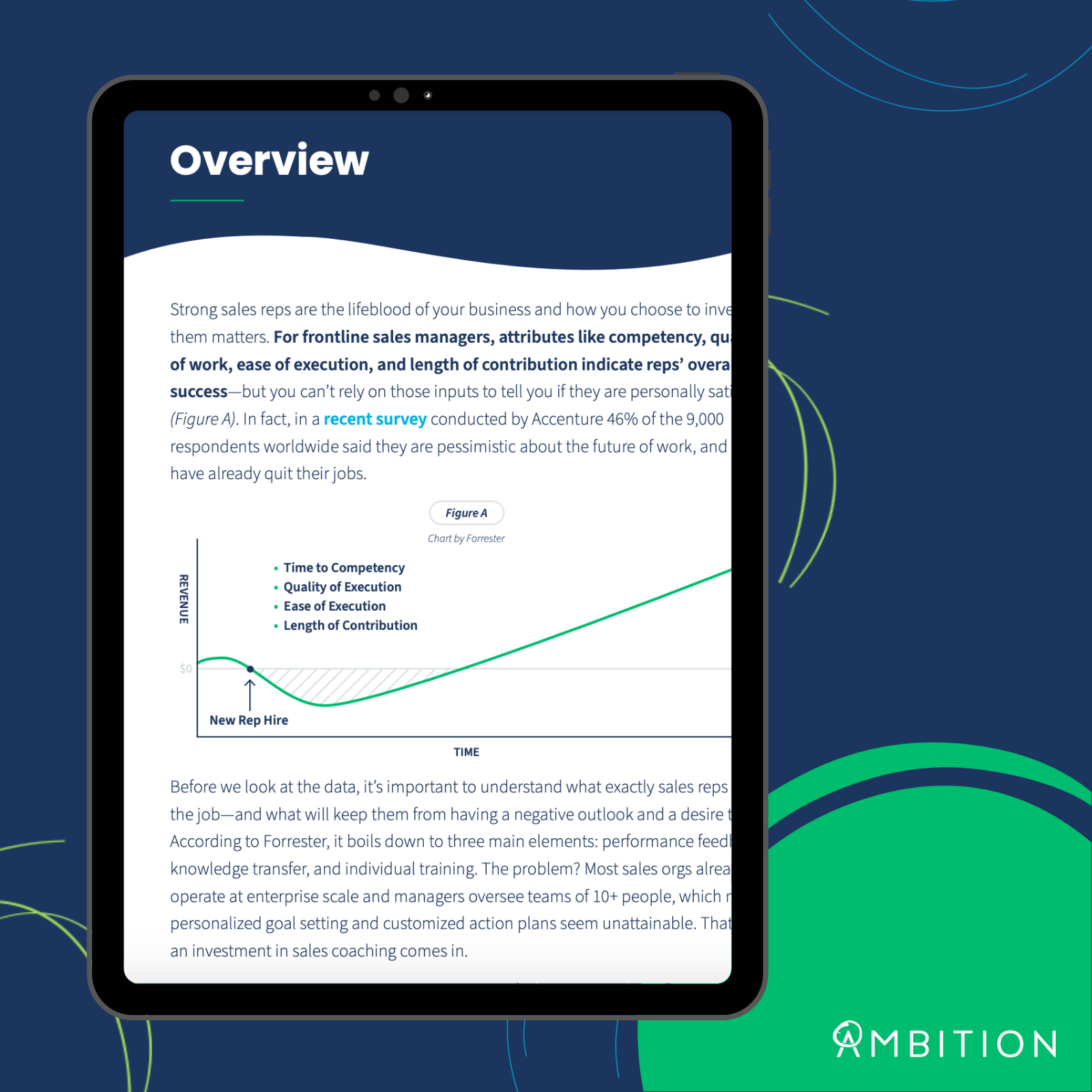 Executive Analysis:
The Effect of Sales Coaching on Employee Retention and Performance
EXECUTIVE ANALYSIS: The ROI and impact of Sales Coaching Programs

[🔓🔑UNLOCK CONTENT]
Strong sales reps are the lifeblood of your business and how you choose to invest in them matters. For frontline sales managers, attributes like competency, quality of work, ease of execution, and length of contribution indicate reps' overall job success—but you can't rely on those inputs to tell you if they are personally satisfied...or performing at full potential.
Get this data rich eBook to understand the top-to-bottom value of a successful coaching program, the financial model to determine how you invest, and a vendor shopping guide.
Topics covered include:
Overview
What is sales coaching?
Top-to-bottom value
Financial model
Questions to ask potential vendors
Anecdote
Conclusion
Other related resources